Michael CaoMy Nguyen Scholarship
The MCMN Scholarship Committee is pleased to announce that the two winners of the 2017 MCMN Scholarship are Brianna Mikayla Pena (Trinity University, San Antonio, Texas) and Anthony Anh Tuan Pham (University of Houston, Houston, Texas). The two scholarship recipients will each receive $1,000 to help with their college tuition and fees. We would like to recognize and congratulate them on all of their accomplishments, and also thank the rest of the applicants for sending in their submissions.
Description of Scholarship: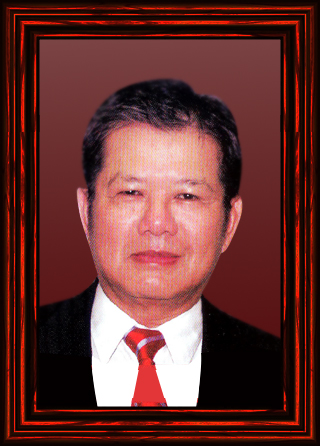 In loving memory of
Michael CaoMy Nguyen
1947-2011
The Michael CaoMy Nguyen Scholarship was established by the family of the late Mr. Michael CaoMy Nguyen to provide scholarships to high school graduates and college students to help with college tuition and fees. The memorial funds for this scholarship were provided by many generous donors in memory of the late Mr. Nguyen. As the Executive Director of VN TeamWork, a nonprofit community based organization in Houston, Texas since 1996, Mr. Nguyen was a dedicated community leader in the Asian and Vietnamese communities and spent his time and efforts in providing numerous programs and services for the low-income and underserved communities in Houston.
Eligibility Requirements*:
Proof of U.S. citizenship or legal U.S. residency (Birth Certificate, U.S. Passport, Certificate of Citizenship, or Green Card).
Proof of identity (Texas I.D. or Driver's License).
Minimum cumulative GPA of 2.0 out of a 4.0 scale or equivalent.
Must be currently enrolled in college for Fall 2017.
Please note that this scholarship is only awarded once; All previous scholarship recipients are ineligible to apply.
Award Amount: $1,000 per award; 2 individuals will be awarded per year.
Application Period: This annual scholarship will be available according to the following schedule:
May 29, 2017 – August 18, 2017: Online enrollment
September 15, 2017: Packet submission due date
October 30, 2017: Scholarship recipients will be announced through website, radio, and Facebook by this date
November 17, 2017: Scholarship award ceremony
Preliminary online registration period for the 2017 scholarship has ended.
Contact Information:
For any questions, please contact us at:
Phone: 281-495-8936
Email: mcmn.scholarship@vnteamwork.org
* Family members and relatives of Mr. Michael CaoMy Nguyen and VN TeamWork Board Members and staff members are not eligible to apply.